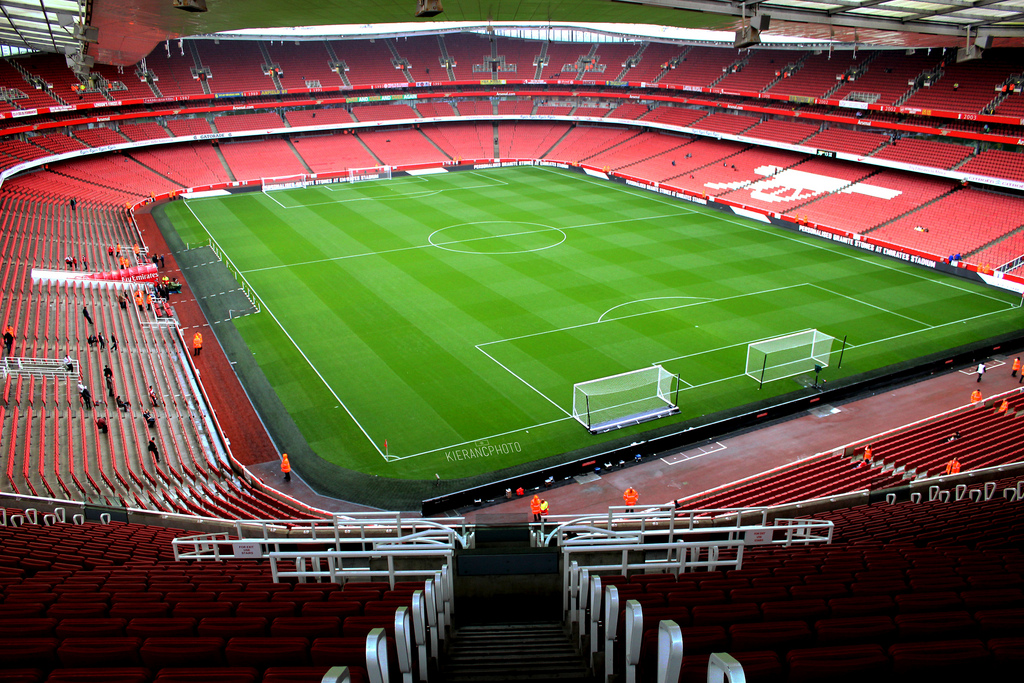 As we enter the final stretch of the Premier League season, Arsenal fans can be proud of their team's performance. After two consecutive 8th place finishes and a dismal start to this campaign, few would have imagined that Mikel Arteta's side would be challenging for a place in the top four. Reaching the holy grail of the Champions League would be an outstanding achievement, while maybe not quite up there with great underdog stories like Leicester's title win, it would be quite the feat for the youngest team in the league.
Once the campaign is over, one of the manager's most pressing concerns will be deciding on a permanent captain. With Pierre Emerick Aubameyang leaving in January and Lacazette set to depart at the end of the season, the club will once again need a new skipper. Let's take a look at the main candidates.
Kieran Tierney
Many fans' favourite for the armband, Kieran Tierney is a choice that would make sense on a lot of levels. Since arriving at the club in 2019, the Scottish left-back has impressed fans with his passion, stamina and consistency. After initially struggling with injuries, he has been fully fit for most of this season and performed at a high level in a variety of different tactical roles. Having worn the armband for Celtic and Scotland in the past, as well as Arsenal this season, many fans feel his commitment and demeanor make him a perfect candidate. He leads by example on the pitch and isn't afraid to give teammates a telling off in public, although he is said to be a fairly quiet character behind the scenes.
Martin Ødegaard
At the tender age of 23 Martin Ødegaard's career has been a rollercoaster that not many players experience in their lifetime. Having burst onto the scene in the Norwegian league as a 15-year-old and making his international debut that same year, he earned a dream move to Real Madrid. Unfortunately he only managed to make 8 league appearances with the Spanish giants due to loan spells with varying degrees of success. After signing for Arsenal this year he finally has a long-term home and it looks like he is all the better for it. He has been a revelation for the Gunners this season, pulling the strings in midfield and controlling games. His career experience belies his age, making him an ideal candidate for the captaincy. He is calm, composed and already wears the armband for Norway, so it wouldn't be farfetched to imagine him doing the same at Arsenal.
Thomas Partey
As one of the most experienced members of the squad, Thomas Partey seems like an obvious choice for captain. He is another player who has put injury problems behind him and started producing top-quality performances week in week out. Consistency and composure are two qualities that Arsenal expected from the Ghana midfielder when they signed him, and he is now showing them in abundance. While he is fairly quiet, he plays with passion and character, meaning he would be a captain who leads by example rather than shouting and pointing, like Patrick Vieira.
Aaron Ramsdale
After a recent interview where he threw his name into the captaincy hat, Ramsdale must be under serious consideration for the role thanks to his outstanding debut season at the club. His signing was met with skepticism from those who believed there was no way a goalkeeper who had suffered back-to-back relegations could improve Arsenal. He has certainly proved those doubters wrong with amazing reflexes, flawless handling, great communication and expert passing. Most importantly he has also made a great bond with the fans thanks to his interaction with the Emirates crowd. All of this makes him a great choice for the captaincy, at only 23 years old the club would probably be set for the long term if they gave it to Rambo.
Bukayo Saka
By now, Bukayo Saka's rise is well documented, he has become one of Arsenal's key players in the space of just under three years as a first-team player. While he may not be a natural choice for the captaincy, we've seen the club use the armband as a way of keeping our best players. With Saka's contract renewal currently being discussed, we could see the club do as they did with Henry, Van Persie and Fabregas. While it's debatable if this method worked, fans wouldn't begrudge the club trying it again with one of our own.