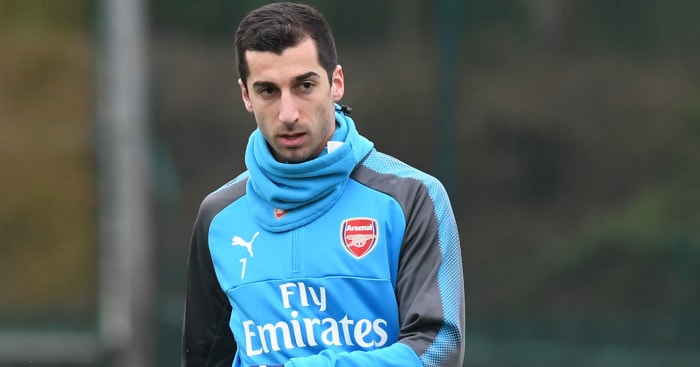 In Janaury 2018, Henrikh Mkhitaryan was involved in one of the most-profile swap deals in premier league history. Going from Manchester United to Arsenal in exchange for Chilean, Alexis Sanchez. During his time at Man United, he failed to live up to high expectations he garnished for himself at previous clubs Shakhtar Donetsk and Borussia Dortmund. Arriving at the Westfalenstadion in 2013 after an impressive season with the Ukrainian champions, Mkhitaryan thrived, benefiting from the coaching of Jürgen Klopp and then Thomas Tuchel. Under Tuchel in the 2015/2016 Bundesliga season, the attacking midfielder had his most impressive season to date. Scoring eleven, assisting 15 and posting career best statistics in shots and key passes per 90 minutes categories. His performances that season were enough to land him a move to Man United in the summer but didn't come close to reproducing the same level of form under Jose Mourinho. It must be noted Jose did play him a different role to one at Dortmund.
During his most successful season in Germany, Mkhitaryan was played as an outside player in the front three with a 4-3-3 formation. He regularly played on the right side and was often given a free role, drifting into the spaces between the striker and the midfield three. From here he functioned primarily as a facilitator, giving passing options to teammates under pressure, transition play from defence to attack or driving at the defenders with the ball at his feet. As a result of this playing style, Mkhitaryan has been compared favourably to Munich's Thomas Muller. Famously described as a raumdeuter translating to English as space investigator. There are, however, key differences between the two. Mkhitaryan is a better dribbler and playmaker, the combination of which makes him a valuable asset going forward. By driving into areas of space which allows productive passing lanes to be opened, Mkhitaryan puts defenders into the difficult position where they have to decide between closing down the run or and allowing the pass, or shutting down the pass and letting the midfielder progress. It was this ability to use space that led Mircea Lucescu, his coach at Shaktar Donetsk, claims game intelligence and his ability to read a game is perhaps Mkhitaryan's greatest qualities.
During his time at Old Trafford, the Armenian was deployed in anyone of the positions across an attacking three, in a 4-2-3-1 formation. Given the fact that he had prospered in wide positions on the left or right during his time at Dortmund, Mkhitaryan was generally played in either the wide left or right position although, towards the end of his tenure at the club, Mourinho preferred to utilise him in the number 10 role. In each of these three positions, given his success as a ball mover and chance creators at previous clubs, Jose attempted to play him as a relatively unrestricted playmaker who would look to work himself into 1-on-1 with opposition defenders. Where this approach proved ineffective was in the fact that it failed to recognise that Mkhitaryan's dribbling was as dependent upon his teammates moving to create space of him to exploit as it was dependent on the midfielders own ball carrying.
Over the last calendar year, Aresene Wenger has shifted Arsenal from playing a 4-2-3-1 to a 3-4-2-1 formation. For Mkhitaryan this means a return to a front three not dissimilar to the one he was playing in before at Dortmund. This set-up allows him to the sort of freedom to which his exploitation of space can occur. Playing alongside Mesut Ozil in the attacking two, he will now look to provide service for former teammate Pierre-Emerick Aubameyang, with whom he shared a productive relationship in the German league. In his full debut for Arsenal against Everton, he gave a good indication that Arsenal's style of play was more suited to him than his previous, picking up three assists in the course of a 5-1 win. The first goal was a prime example of the sort of influence Arsenal fans should expect from their new playmaker, with Ozil moving their ball into a central area, Aubameyang dropped off deep to pick up the ball allowing Mkhitaryan space to move into. The Striker's first time pass found Mkhitaryan in the box who slipped the ball to Aaron Ramsey at the back post to finish. If his Arsenal teammates can continue to create space for him to exploit, Mkhitaryan could take the Premier League by storm during his time at the Emirates.