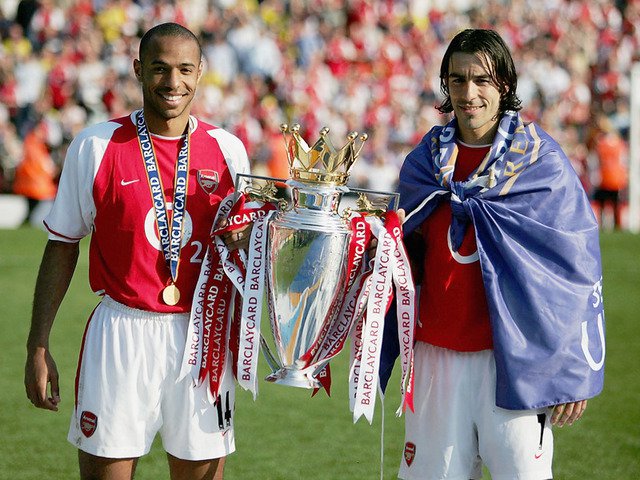 On many occasions with my friends, we talk about soccer. Most of the time, it's about comparing the teams we support and criticizing whatever teams are involved. In all of this, one club always comes up. Arsenal. Arsenal is a special football club. Apart from Liverpool, the club happens to be my second best team in The English League. No one should take offense in what they're about to read. It's all truth so all forms of pain and anger should be kept to self. I said Arsenal is a special club because in the past 9-10 years, they haven't lifted an important trophy and that's disappointing for a club of their reputation. By general football standards, they're a top team because of their history but by the standards of we fans, their trophy drought is shitty. This post is not to criticize the club. It's simply to tell you guys what I've achieved between the last time Arsenal lifted a trophy and now. It's almost a decade now and I've achieved a lot.
I'll start by dropping 5 fun facts about Arsenal fans and then I'll go into all that I've achieved between the last time Arsenal lifted a trophy and now. After that, you'll see stuff that has happened to the world during this period.
1. Arsenal fans are patient people. They strongly believe that one day, hopefully this season, the club will lift an important trophy.
2. No Arsenal fan has tweeted 'Champions of anything' in the past 9-10 years. This is sad stuff because fans of clubs like Birmingham, Wigan, Celtic, and Enyimba have tweeted it
3.  Arsenal fans do not know how it feels to brag about a football club.
4. Arsenal fans believe Mesut Özil is Jesus.
5. Arsenal fans find it hard to believe that football clubs spend over 40million in purchasing a player.
6. They believe patience is the cure to cancer and HIV.
7. They believe soccer isn't all about winning trophies. They feel it's about passion.
And now, on to what I've achieved between the last time Arsenal won a trophy and now.
1. I started and finished secondary school.
2. I saw two eclipses.
3. I broke up with Rihanna, twice.
4. I met hundreds of new people.
5. I got into University.
6. I grew bear bear  (beards).
7. I saw the Nigerian national team win a trophy.
8. I created Life Of Shovel.
9. I've tweeted about the club I support winning the CL once, Liga twice and many other trophies.
10. I learnt how to ride a dragon.
What happened in the world
1. Twitter came into existence.
2. Nigeria changed its President.
3. The world lost Michael Jackson, Steve Jobs and Whitney Houston
4. Miley Cyrus did a 180.
5. Dances like Azonto, Skelewu, Dougie, Jerk and Cat-daddy were invented.
6. The royal baby was born.
7. Gaddafi and Osama Bin Laden left the world.
8. 8 different Christmases have been celebrated.
9. Two playstations  were invented.
10. The United States got a black president.
11. Yakubu broke the hearts of millions of Nigerians.
12. Enough fashion trends came and have left.
13. Windows 8
14. ICM( Ikeja City Mall)  was built.
15. This one bothers me a lot: There was nothing like a tab the last time Arsenal won shit, I think.
No offense to the Arsenal fans out there. As I said, Arsenal is one of my best football clubs.
What have you achieved between the last time Arsenal won a major trophy and now?? Lemme know.