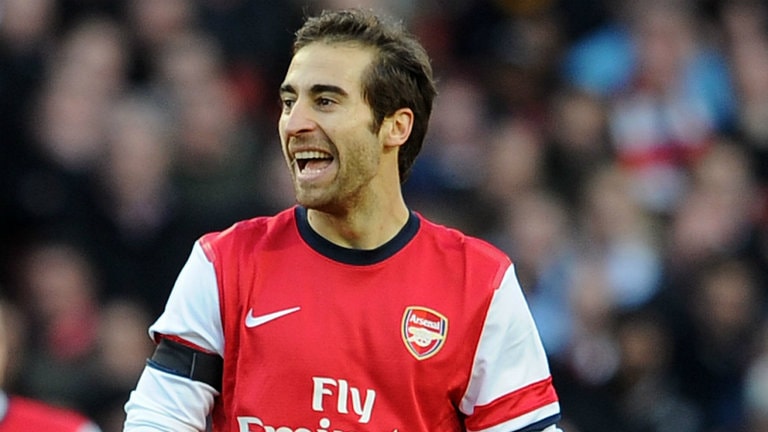 Although he's doesn't possess the ability of Messi or Cristiano Ronaldo, Flamini is one of the richest footballers in the world. According to Forbes, Mathieu Flamini net worth is $14 billion. He is the co-owner of GF Biochemicals, a biochemical company which produces Levulinic Acid, a molecule pulled from plant waste and can serve as a substitute for petrol. He runs the company alongside his partner Pasquale Granata. They are trying to create a more environment friendly form of energy that could eventually replace oil. If they are successful in the long run, the former Arsenal player would make enough money to buy a football club!
Flamini said in a recent interview "researchers have told us Levulinic Acid is the future and that by doing research, we might make some very important discoveries. So we funded this research and after several months, we've managed to develop a technology which can produce this acid on an industrial scale and we patented it".
The concept has allowed the startup to make a name for itself to the point of being a world leader in the field. For the moment Flamini isn't officially a billionaire although his company is valued at $28 billion twenty and  is not yet turning a profit, so the molecules development is of utmost important. If he decides to sell his shares, Flamini will hit the jackpot and earn $14 billion from the sale, making him the second richest footballer in the world after Faiq Bolkiah who plays for Leicester City and is a nephew of the Sultan of Brunai.
In addition to making Flamini a lot of money, the business could majorly benefit the environment. The company is part of a group of startups whose goal is to save the planet. Flamini is humble and never brags about what he's doing, for year he never talked about his billion dollar startup to friends or family. Although, he's working hard to improve the environment Flamini never forgets about football, like a lot of players he has interests outside of football but his priorities still remain on the pitch. The midfielder is currently a free agent after leaving Getafe in Spain, hopefully he will find a new club so he doesn't have to retire.
Flamini isn't a billionaire yet as his net worth is closely tied to the value of GF Biochemicals. He doesn't actually have billions of pounds resting in his bank account but could if he sold his stake in the business.