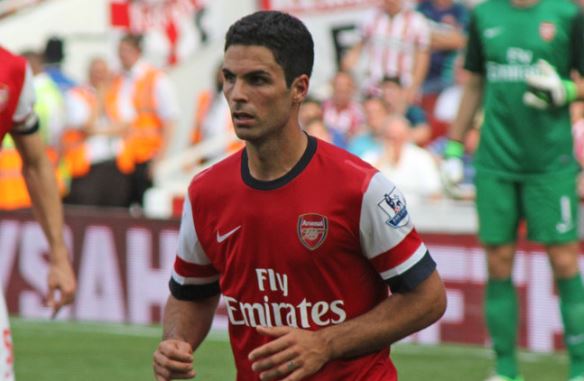 When you look at Arsenal over the past few years, their biggest criticism has been the defence and for all the attacking talent on show at the Emirates, leaks at the back have proved to be their ultimate undoing.
While because of this, their latest managerial incumbent has perhaps tilted the balance the other way and with Mikel Arteta making a rather strong case for his defence, it has arguably come to the detriment of their attack line.
However, on the evidence of their Premier League goals against record this season, it is fair to say the ends have justified the means and after conceding just 25 in 24 outings, it equates to an average of 1.04 efforts breaching their net per game.
Unfortunately, a more safety-first approach has meant that the Gunners have stuttered throughout this current league campaign and although things are far better than when relegation looked a genuine possibility, there is still room for improvement.
Because with the North London outfit sitting in mid-table, they are currently the outsiders looking in and if they are to land European football next season, then an uptick in performance will be required on a more regular basis.
There's no doubt that Arsenal can turn it on, it's just such performances have been few and far between and although they recently went on a seven-game unbeaten run in the league, it was followed up by successive defeats.
After losses to both Wolves and Aston Villa, there was a sense that supporters were once again firing up their frustration and in doing so, were imploring manager Arteta to remove the shackles for the visit of Leeds.
While on the evidence of their recent performance, it seems as if those supporter prayers were answered and with Arsenal's attacking midfield trio ruling the roost against Marcelo Bielsa's men, a huge wave of optimism has washed over the club.
Much has been made of the loan capture of Martin Odegaard from Real Madrid and although he had been afforded the opportunity to show his wares before the Leeds encounter, it is fair to say that the minutes were fleeting at best.
Which meant going up against a side that is known for their overload attack, is something that arguably played to the Norwegian's advantage and with more freedom afforded to him, he could finally show everyone what all the fuss has been about.
With the arrival of the 22-year-old on a short-term basis, there was a feeling that it would halt the rapid progress of temporary teammate Emile Smith Rowe, as ultimately only one or the other could feature.
That was until Mikel Arteta rolled the dice and played both behind Pierre-Emerick Aubameyang and with the Gabonese forward scoring a hattrick thanks to a constant supply, such a tactical setup certainly proved dividends.
However, this was only two-thirds of the unit which did so much opposition damage and with Bukayo Saka being deployed in an advanced wide right role, he was able to compliment Smith Rowe on the other flank and Odegaard's talents through the middle.
Talents that could offer a real catalyst to the rest of Arsenal's season and if the trio are trusted to go forth and prosper, there is no reason that they cannot at least enter the conversation for a Europa League place next season.
While because of their current league position, they may offer a large amount of value in terms of the betting markets and therefore backing the Emirates outfit to finish in the top six, is not something that should be overlooked.
Because if the recent Leeds win can be used as a template for greater success, then their progress should be rather rapid and if that has convinced you to put your money where your mouth is, make sure to check reputable sports betting sites for the best current odds.
Of course, when you look at that template, it will be interesting to see whether such a performance acts as the line in the sand moment for Arsenal and from now until May, more faith is placed in Arteta's talented young guns.
Then again, such a cavalier formation could have been nothing more than shrewd tactical acumen in isolation and Arsenal fans will have a nagging fear that soon the man in charge will revert to his usual defensive type.